SVECOM'S CUSTOMER CARE SERVICE AND TECHNICAL ASSITANCE
Our goal is to guarantee our customers the best assistance and a constant quality service.
With more than 60 years of experience in the sector, we assure satisfactory relationships to our business partners, based on mutual growth and development.
Spare parts
We supply spare parts through a widespread service.
To support a high-quality assistance service, we suggest our customers spare parts packages as an investment aimed at reducing unplanned downtime that may occur over time.
The Svecom's spare parts are managed by a specialized team, to offer fast and punctual deliveries, thanks to a capable logistic system.
Repair and maintenance
Through maintenance inspections at our headquarters or at our authorized dealers, we are able to keep the status of our products under control and guarantee their production quality and safety level over time.
Svecom mechanical process include:
Pneumatic parts check
Mechanical components dimension check
Magnetic particle inspection and filling liquids check
Replacement customized parts
Replacement/check rotating components (bearings/chuck)
Balancing check
A full inspection every 2 years is highly recommended for high performing shafts through balancing tests, and magnetic particle/ultrasound inspection on journals.
Advantages of collaborating with SVECOM:
Over 60 years of experience: we know how to increase and maintain the reliability of the equipment to ensure maximum performance, life cycle extension and cost reduction.
Specialization: we offer a high degree of competence to guarantee the reliability of the equipment and the stability of the production using updated tools and technologies.
Technical assistance
Svecom technical assistance is a professional structure able to provide high-level after-sales services, developed in several geographical areas, in order to guarantee a global coverage of the service.
The challenge for any company or plant is to find a reliable partner who has the skills to support a broad approach in helping customers improve their profitability, offering knowledge and experience on equipment operation and on maintenance and repair activities.
We create an action plan and assistance agreement by combining the best that the customer's team and the SVECOM team have to offer.
Svecom technical assistance advantages:
Increased operational efficiency
Optimized maintenance times and costs
Expert advice from a technology leader and maintenance partner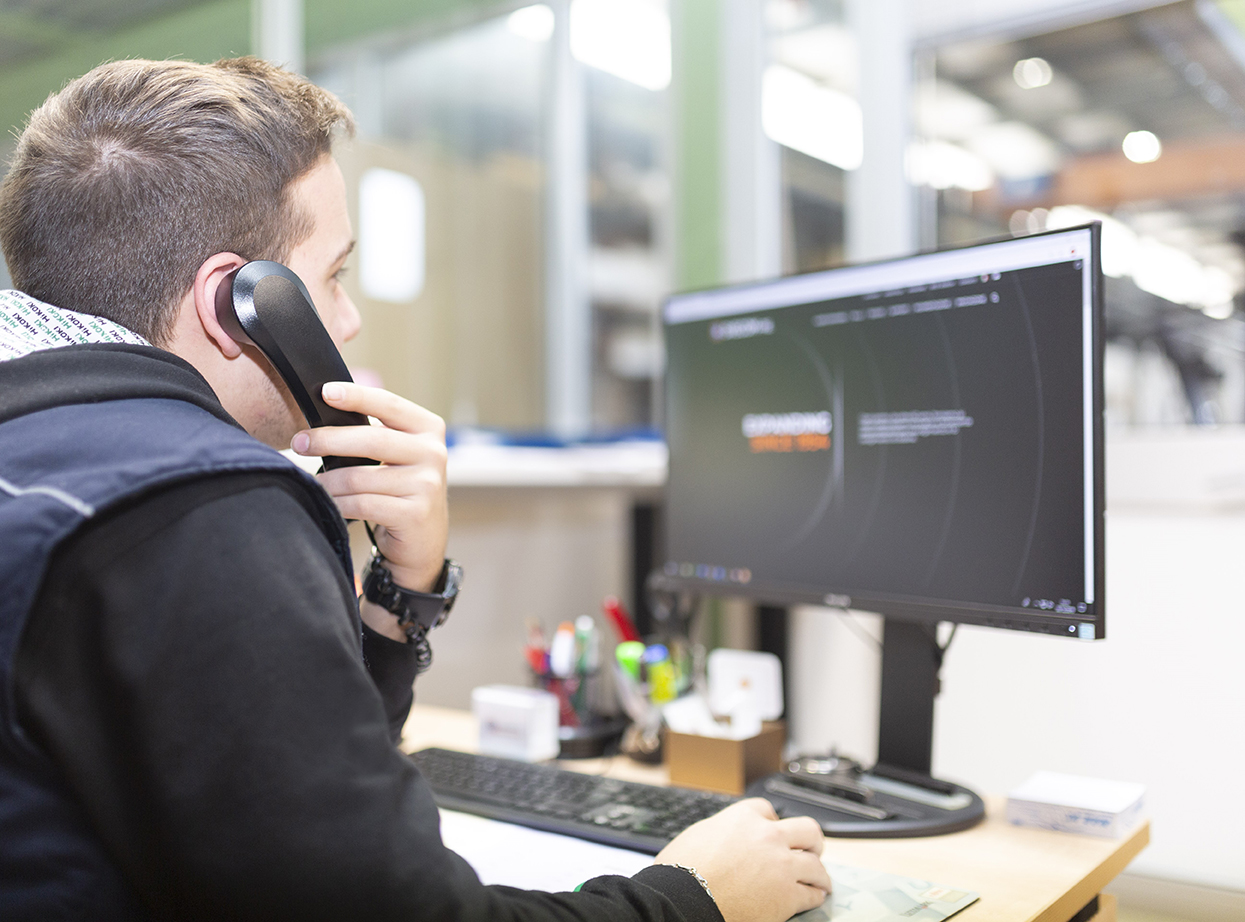 Delivery
According to Svecom every project is a promise made to the customer: every delivery must be quick and punctual, always.
For this reason it has constantly invested on a service improvement and so today the customer is able to receive standard equipment in only 3 weeks and non-standard equipment in about 4/5 weeks.
Punctual delivery is anyway not enough, and so Svecom – P.E. offers a lot more, granting the best assistance as well as a constant high quality service.
Thanks to over 60 years of experience in its sector and the knowledge of the relative technical issues, Svecom -P.E. ensures to its commercial partners satisfactory relations, aiming a mutual growth and improvement.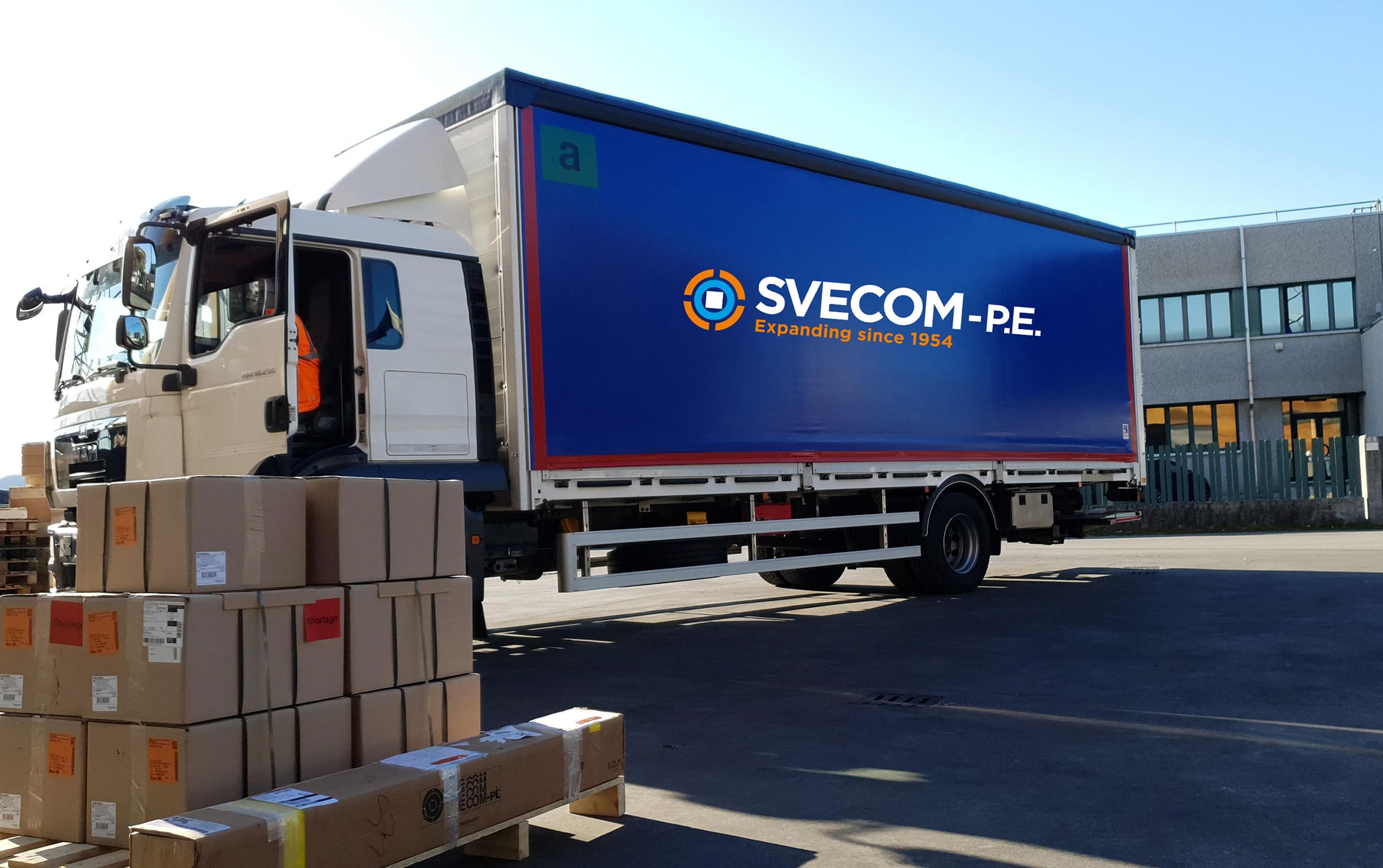 SPARE PARTS, REPAIR OR MAINTENANCE REQUEST FORM
Please complete the following form in its entirety to receive assistance from our technical department. Our staff will contact you as soon as possible.
Wether the repair shouldn't be possible, €100,00 euros will be charge for operations management.